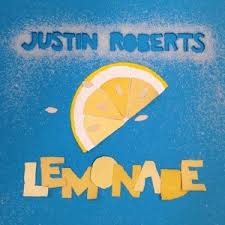 Our plan next week to help you and your family!
It is my family's first year at CPS, knowing the struggles many will be going through when the strike happens, here is how we plan to help you:
Drop in Cognitive and Social Learning for Young Minds class for pre-k children (very limited spaces available!). Tuesday and Thursday 10am to 1pm. $35 per child (per day) includes a snack and lunch!
On 
Wednesday, October 12th
, we have a very special guest that will entertain your kids! We are helping two time Grammy Nominated Justin Roberts celebrate the release of his new CD "Lemonade" by making…. what else, LEMONADE! Justin also promises to sing a few songs for your little ones as well! CDs will be available for purchase and the party & refreshing lemonade are free with paid admission or haircut. We start at 10am, so sleep in a little and then come on over for some fun! More information can be found 
here.
For the older children in our lives, we are developing a plan and will release the special camp info later this week, so stay tuned!
Call us at
 773.293.7747
 to register, and remember to also book your haircuts early- our weekends (and Columbus Day) will book up quickly!
Meet our new teacher!
Our teacher is thrilled to be able to work with extra children during the possible CPS strike.
Ms. Sophia, is 27 years old and a mother of two boys. She has been working in early childhood education for seven years starting as a nanny and then progressing her career in a preschool/daycare setting. She has an Associate's degree in Early Childhood Education with a minor in Child development. Her love for crafts, baking and cooking, play a huge role in her classrooms. She is very excited to share her ideas and experience in our Cognitive and Social Learning for Young Minds class!
More information about our class can be found 
here
, Ms. Sophia looks forward to meeting you!