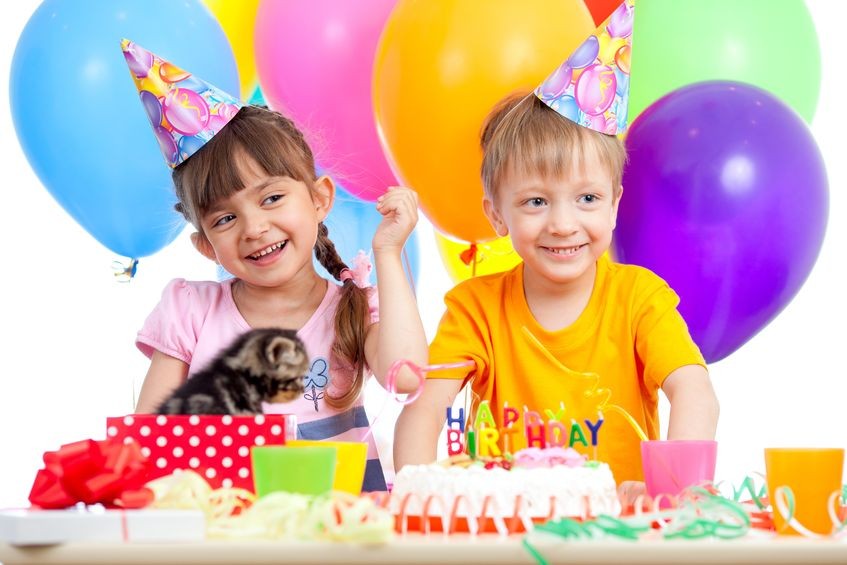 Use our entire space for your child's special day!

Amazing Location
Not too far north, not too far south and close to EVERYTHING! Perfect for gatherings!

Friendly Staff
We work with children and their grownups everyday, we know what makes them smile!

Large Event Space
Our space is well planned out, fun and convenient for children and adults. Drop by to check out!
Planning a child's birthday party can be stressful! There are so many details- little ones and huge ones!

Who in the world has the time for all the planning?!
Here at Pickle's Playroom we do ALL the planning, execution, and clean up. All you need to do is show up with your little one! This is our expertise, we've been in Chicago for 6 years and have hosted many parties. We invite you to visit and experience our space but here are some highlights:
EASY parking just outside our doors for all your guests.
You have your own personal party concierge who will not miss a detail!
Privacy- we only book one party at a time, the whole space is strictly for you and your guests.
We have a SUPER fun & SUPER safe playroom for children from 0 – 7.
Ample and comfortable space for grownups where they can always keep an eye on their child.
Located in Lincoln Square… convenient for anyone!
Themes, themes, and more themes! We have held so many themed parties, need an idea? Simply ask!
Let's party, Pickle's style!
In a pickle about your child's next birthday party? Pickle's Playroom to the rescue!  We offer a wide variety of options to make your event easy, fun and memorable. Semi-Private party options may also be available, space allowing. Please contact us to learn more about our party options and availability.
Pickle Party - $495 (private party)
This private party is for up to 20 children ($5 for each additional child + $50 for extra staff member) Includes:
Exclusive use of Playroom and Café area for 2 hours
Assistance with set up and clean up of party
A Happy Birthday Banner
Ice & bins for drinks
Serving spoon and bowls
Cake plates, utensils and napkins for the kid's table
8 helium balloons
Music of your choice
1 Pickles Playroom attendant during the party
Bookings available for Sundays and after hours on Saturdays
The Big Dill Party - $695 (private party)
This private party is for up to 20 children ($10 for each additional child + $50 for extra staff member) Includes:
Everything from our Pickle Party above, PLUS: Pizza, Juice Boxes/Milks, and cupcakes for the kids & a coffee urn for the parents.
Semi-Private Party
Held in the Creation Station for up to 10 kids. $100 per hour of room rental. Available Monday-Friday from 11am-4pm. Discounted price of admission – $9 per child. Includes:
Basic Decorations
Snacks of pretzels, goldfish, and a juice box
May bring in cake or cupcakes if additional food is desired*
*Must be ordered through our cafe.
Party Add-Ons
We also offer a variety of add-ons to meet your other party needs
 Bounce House – $75
Pickle's Playroom is equipped with its very own bounce house just for special occasions like your party!
Helium Balloons – $1/balloon
8 helium balloons are included in our party packages, add additional ones for an even more festive atmosphere!
Face Painting $125/Hour
Our professional face painter has a wide range of designs on offer. Kids can take a quick break from the play area to take advantage of this popular activity!
Extend Half Hour/Hour – $50/$100
If your guests are having too much fun you can add on an extra half hour or hour to your party. This is an option you can request beforehand or on the day of the party (subject to availability).
Coffee Service or Barista – $15/$50 + the cost of each drink
If you would like coffee on offer for your adult guests we can take care of that for you! Our standard coffee service (includes coffee, creamer, cups, sugar/sweetners) is $15/urn of coffee. Or, if you are interested in having one of our party staff act as Barista during your party it is $50 plus the regular price of each drink.
Drinks Package – $50
Let us handle the cold beverages for you! Includes unlimited Coca Cola products, water, juice boxes, and milk.
Creation Station Room – $25
Our Creation Station Room option is perfect for a party with children who love to have some independent creativity! You can use it as an art activity room or a dance room as it's equipped with its own sound system and disco ball! For larger parties, this room can also be used for food tables or extra space.
Balloon Artist – $175/Hour
A balloon expert will come and create the most amazing balloon creations for the kids at your Pickle's Party! Kids could leave with a teddy bear, giraffe, or even a sword and hat to fuel their own imaginations!
Salon Party – $75
Having a Salon at Pickle's Playroom comes in handy when you want to add an extra layer of style to your child's party! Anything from creating a head bedazzled in sparkle to adding a streak of temporary hair color can make your child's day complete! Our glitter tattoos are our newest addition and have been a huge hit!
Cupcakes or Decorated Cake – Pricing varies
Let us handle the cupcakes/cake for your party! Pricing will vary depending on size/amount/design. Let us know what you have in mind, and we can get back to you with pricing options. 
Pickle's Playroom can handle any detail from balloons to cupcakes to entertainment. Ask what we can do for you! Please call us with any questions or to check booking availability: 773-293-7747
Please note: *Rates and availability are subject to change.
*A 50% deposit required at time of booking. The deposit is non-refundable when an event is cancelled with less than 30 days notification. Balance is due the day of the birthday celebration.
*Maximum capacity for birthday parties is 80 guests.
*Silly string, confetti, pops/snappers, pop streamers, confetti piñatas are not allowed.
*Socks are required for all party guests who enter the play floor